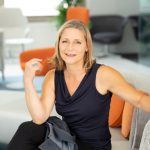 COLDWELL BANKER GLOBAL LUXURY LIZ SCHEIDL REALTOR
Send us a message
Fill out your information so we can reach out for a quick discovery call to learn how we can best service your needs.
COLDWELL BANKER
THE ORIGINAL REAL ESTATE COMPANY
There is only one national real estate company that can claim more than 115 years of continuous success, drive, and forward-thinking. The COLDWELL BANKER brand is proud to build on our game-changing history as we power the industry into the future.
The original disruptive force, Coldwell Banker was founded in San Francisco in 1906 with a commitment to integrity and customer service and has been a champion of new ideas ever since. It's no mere stroke of luck that we've achieved and maintained leadership in an industry filled with change. We continually innovate and evolve to deliver unmatched real estate excellence you can count on —year after year.